..."this little souvenir booklet"...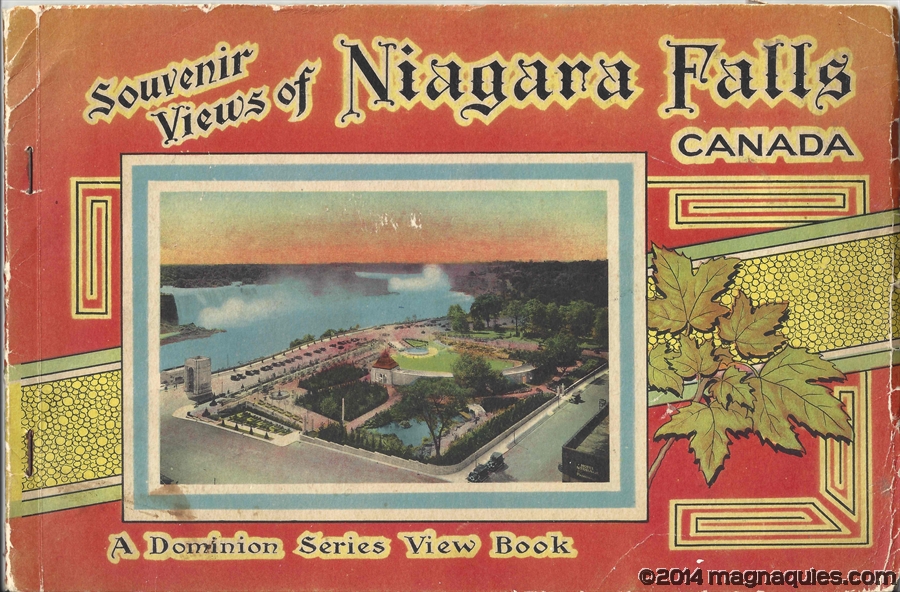 My mum has held on to a few family gems over the years and this one is just fabulous!
Her Uncle [my Great Uncle] Sergeant Gunner Robert JOHNSTON 403010 RNZAF sent this booklet to his mother and sister [my Great Grandmother Emma and Grandmother Doris] and the note penned on the inside cover is dated Monday 26 May 1941, addressed from New Carlton Hotel, Montreal [see footnote 1].
The booklet was packed in with gifts
1 handkerchief box
1 cushion cover
2 handkerchiefs
2 pr stockings
...all amounting to $7.10 Canadian - how delighted the two women must have been to receive the gifts. Neither had a lot of money.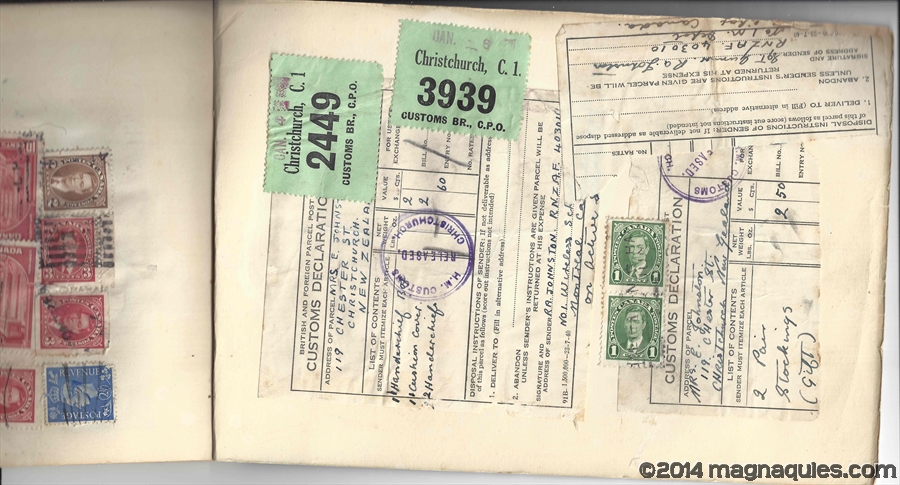 This page is fabulous. So much information on it and when I first sighted it long before the days of the internet, it was the source of locating his RNZAF number.
Robert's note on the inside cover


26 May 1941 New Carlton Hotel
Montreal
Dear Mum and Doris
We finished our training
last week and now have our wings etc.
and are spending a few days final
leave before going overseas again.
We are to report at the embarkation
depot at Halifax on Sat. My pal
Len and I spent the day at Niagara
Falls last Friday so I bought
this little souvenir which will
give you some idea what they
look like.
I received two or 3 letters
from you last week which
I will answer soon folks.
So I will say cheerio for now hoping you are all well.
Love to all
From Bob xx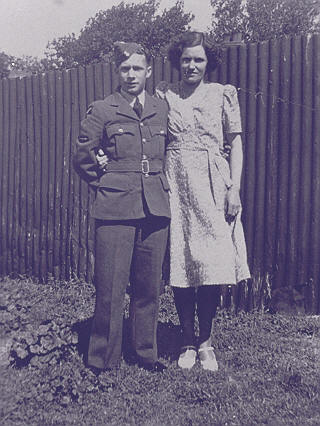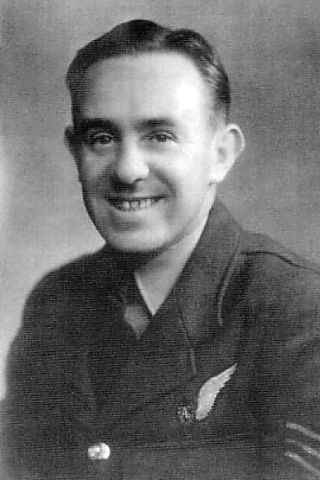 Len (photo left) mentioned in the note above and Bob (photo right with his sister Doris in 1945) were extremely close. Len's plane was shot down 15 months later on 28 August 1942 and he died along with his 6 crewmates. Their plane was discovered in May 2005 and excavated. Unidentified human remains were discovered in it of 3 men. If some of those remains were not Len's, then he was one of those unidentified, buried at the time the plane crashed. A formal funeral was held in Delden, Holland on 28 August 2006. The full story is HERE
Bob married Len's widow Jose on 11 September 1943 - a truly sad and romantic story. He died 20 February 1993 in Coventry, England. Jose died 10 March 1999, also in Coventry - not knowing the details about her first loved deceased husband.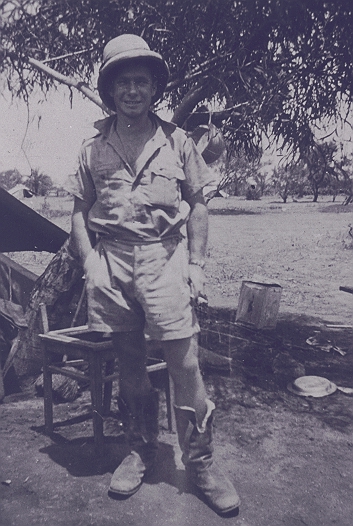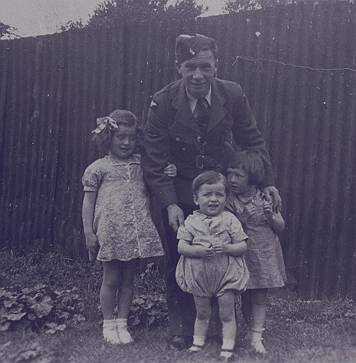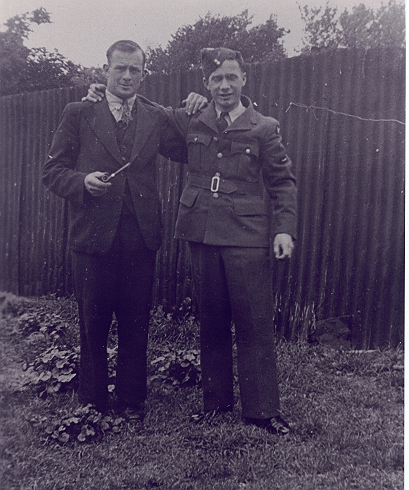 Photos - Left to Right:
Bob on active service
Bob visiting Christchurch, NZ 1945 to see family. Shown here with my aunt and uncle and my mother whom he has his left hand on her shoulder. He was later to send her an embroidered handerkerchief which he had worked himself when she was aged around 7 years old - c1944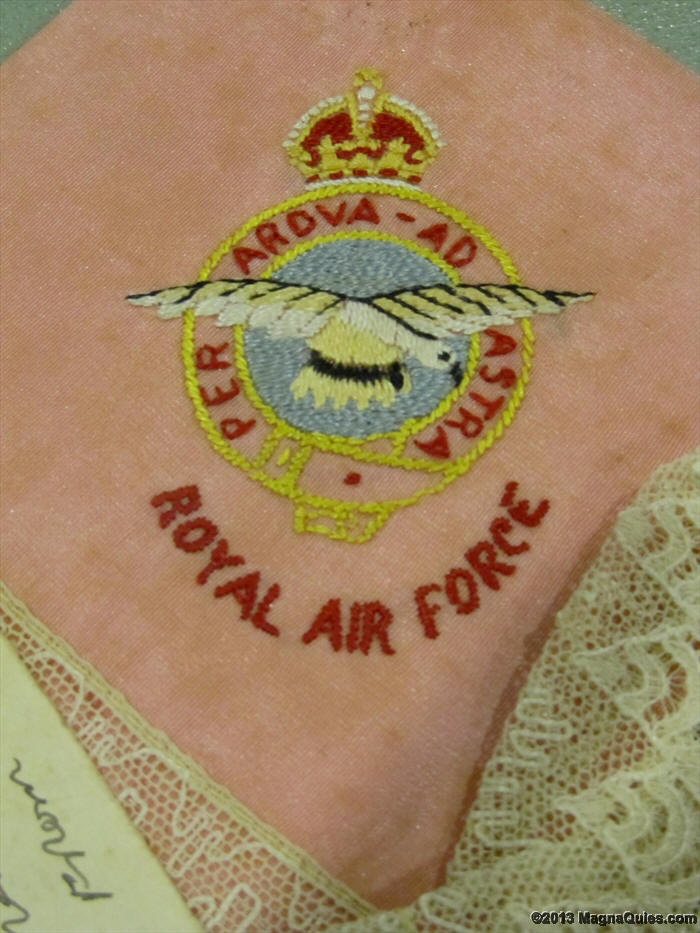 Bob with my grandfather - his brother in law - same visit to Christchurch, 1945
LINKS
Bob's much younger brother Peter JOHNSTON [1927 - 1970] served in the Korean War with K Force. His story HERE
FOOTNOTE:
[1]
I can't seem to find mention of a 'New Carlton Hotel'. There is the Ritz Carlton Hotel which seems quite a bit posh for a couple of RNZAF airman freshly out of training to stay at, however according to Wikipedia wartime had an impact upon the hotel and so maybe the 'non elite' could afford to stay.
"Wartime shortages made it difficult to maintain the graceful living standards set by the original founders. The General Manager, des Baillets, was succeeded by Albert Frossard in 1940, another native of Switzerland. Unhappily, and not without a fight, Frossard had to bow to the directors' commands to relax the custom of formal dress, of either White tie or Black tie, to suits in order to allow more people to dine at the hotel. Not that the founders would have approved, but the change worked and the hotel realized larger profits."